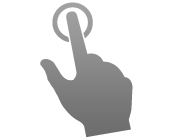 Intuitive Elegance
Servus's user interface has been carefully crafted to make it simple and intuitive for first-time users. By leveraging interactions that your staff is already familiar with, training time is significantly reduced — your staff can be expertly using the core system in a matter of minutes.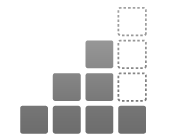 Expandable Modularity
Servus is a modular, expandable system — you can run one device or several throughout your location. You can even add or remove tablets from the system while it's running should the need arise. This expandable approach means you can grow the system's capabilities over time rather than paying for everything up-front.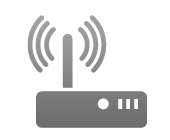 Wireless Simplicity
With Servus's wireless technology, the system is always where your staff needs it rather than at fixed locations in your restaurant. You can use any off-the-shelf Wi-Fi access point to run the system and no Internet access is required for daily use.*
Serverless Power
Servus's powerful peer-to-peer design means there's no server to buy and a possible single point of failure is eliminated. Each device in the system communicates with the others directly and all stay in sync with each other. If one fails, the others continue communicating as if nothing happened.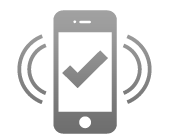 SMS Paging
Servus can automatically send an SMS to your guests' cell phones when their table is ready. This can eliminate the loss of costly paging devices that guests inadvertantly lose or walk out with. That cost savings alone means that Servus could pay for itself in a matter of months.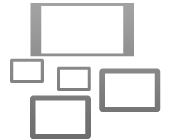 Flexible Deployment
Servus was built from the ground up for Android tablets. This gives you flexibility in choosing which devices to use without investing in proprietary hardware. With multiple devices to choose from at varying sizes and price points, you can build a system that meets your operational needs without breaking the bank.
* The free cell phone (SMS) paging add-on requires Internet access and signing up with a third-party vendor who requires a small monthly fee (around $0.99).